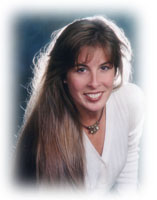 Tina L. Antypas, ChFC
Insurance and Financial Services
Welcome, and thank you for visiting my website!
Financial Planning is the process of wisely managing your finances so that you can work towards achieving your dreams and goals--while at the same time negotiating the financial barriers that inevitably arise in every stage of life.

Through 26 years experience in the financial services and estate planning industries, I've discovered a knack for sorting through complicated situations and developing creative solutions. A technician on one hand, using my mind to match problems with solutions, and an artist, on the other hand, working from the heart to conceive, design and build something new.
TURNING VISIONS INTO REALITY!

This website is designed as a resource for you and to learn more about who I am, and what I can do for you! Check back regularly for updated information, tips, articles and newsletters. Please feel free to e-mail me with any questions, or information you would like to see included in this site!

Use this calculator to determine whether you qualify for the different types of IRAs.

Use this calculator to estimate how much income and savings you may need in retirement.

Use this calculator to estimate the federal estate taxes that could be due on your estate after you die.