Tina L. Antypas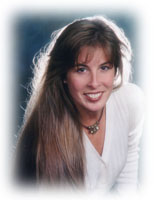 Turning Visions Into Reality
My name is Tina L. Antypas and I am a Chartered Financial Consultant (ChFC), and a licensed Life, Health and Disability Insurance Analyst, one of only 29 in the State of California. I also hold my Series 6, 63 and 7 Licenses.
My Estate Planning experience began in college while working for the local courthouses in the Probate section. I've been helping clients for over 25 years to potentially create, grow, protect, preserve and distribute wealth based on their goals and visions.
My clients are people from all walks of life with whom I seek long-term relationships. I work to provide them with a sense of continuity and potential security through the ups and downs of daily living, ever-changing economic conditions, and other challenges that we all face.
Working with my clients, I help them discover their goals and dreams and to define the principles they rely on to make financial decisions in their lives. With these pieces in place, together we design a financial framework that best serves their particular life circumstances. This framework is flexible and reshapes as life transitions occur.
What makes my approach to Estate and Financial planning unique is that my starting point is different than some professionals. I focus on helping my clients think clearly and confidently about the problem instead of the strategy. That is my initial conversation with clients, and most respond very well to it. I tell every prospective client that I am more concerned about what they value than I am about the value of what they own.
People choose to work with me because I share a genuine interest in helping them work towards their goals by understanding what is important in their lives, serving as a resource, and providing clarity of those goals.
I earned my Bachelor of Science degree in Finance, Real Estate and Insurance, with a Minor in Economics from California State University, Northridge. I was born and raised in California, and reside in Los Angeles.